---
This VIP Club Newsflash is being sponsored by Purely CBD Mexico!

Looking for a natural, truly-effective relief from: PAIN, INSOMNIA, STRESS & SO MUCH MORE?
Why not try organic Purely CBD MEXICO products for a natural, healthy path to pain relief and healing? 
Our high quality CBD products will really help you with chronic pain, anxiety, insomnia, low energy, stress and so much more. Also, it helps your favorite friend, your pet!
Purely CBD Mexico has an exclusive product line that is now available for you and your pets in San Miguel.


Purely CBD Mexico provides very high quality full spectrum CBD oils, healing pain balms, revitalizing facial creams, and yummy edibles.  Our products are organically pure, grown in Mexico. Our CBD no THC product line comes from the USA and is 3rd party lab tested.
We receive many rave reviews. We pride ourselves on the superlative quality of our products and client support. Have questions, contact us at [email protected]. We are here to answer all your questions. Our goal is to develop strong relationships with you, our valued client. www.purelycbdmexico.com.
Place your order TODAY! Save 10% with your VIP Club Card. Please complete your order at [email protected] so we can apply your special discount. We ship via FEDEX to your home.  Credit/ Debit / Paypal/ Zelle accepted
"We have the real deal. Won't get you high, will help you heal. "
(Any person or enterprise may sponsor a VIP Club Newsflash that gets sent out to over 2000 residents of San Miguel. Cost 2000 pesos)
GREETINGS:
We are all weary from the isolation and hearing bad news. The silver lining is that a vaccine is supposedly on the way! Seems that right now though we all might be in for a rough time! Don't let your guard down!
Cases and deaths have been rising since the town opened up. We ask all readers of our newsflash to continue to hold the line and protect yourselves.


At the same time, we need to put in efforts to continue to support our fragile restaurant industry. They again might be in for more difficult times, in the case of another shutdown.
Now repeat after me: "I will consider that once a week, ordering from a local restaurant!" Restaurants don't have to be VIP Club participating restaurants but any restaurant. If you do, you'll be doing your part to help support our local restaurant industry. Remember "ONIPA'A!" (Holding the line together!)
Your VIP Club is launching MADAM LOO'S PROFILES AND FORECASTS IN CHINESE ASTROLOGY!
Madam Loo is making available, for the first time, stunning printed illustrations, capturing the images of the 12-Chinese Astrology animal signs in celebration of the upcoming Year of the OX 2021 commencing February 12th 2021.
THE OX (22.5 X 30″)


THE TIGER (22.5 X 30″)


THE RABBIT/CAT (22.5″ X 30″)


THE DRAGON (22.5″ X 30″)

THE SNAKE (22.5″ X 30″)


These stunning prints have been masterfully painted by local artist Julietta Sanchez, originally painted in 1996, but now available to the public for the very first time
THE HORSE (22.5″ X 30″)


The images, along with being interesting conversation pieces, make for terrific and affordable gifts rather they are the holidays, birthdays etc.
THE GOAT (22.5″ X 30″)

THE MONKEY (22.5″ X 30″)


On January 25th, 2020 the world entered the Year of the Rat. The New Year aka; Tet or Chinese New Year takes place this year on February 12th when we enter the Year of the Ox.
THE ROOSTER (22.5″ X 30″)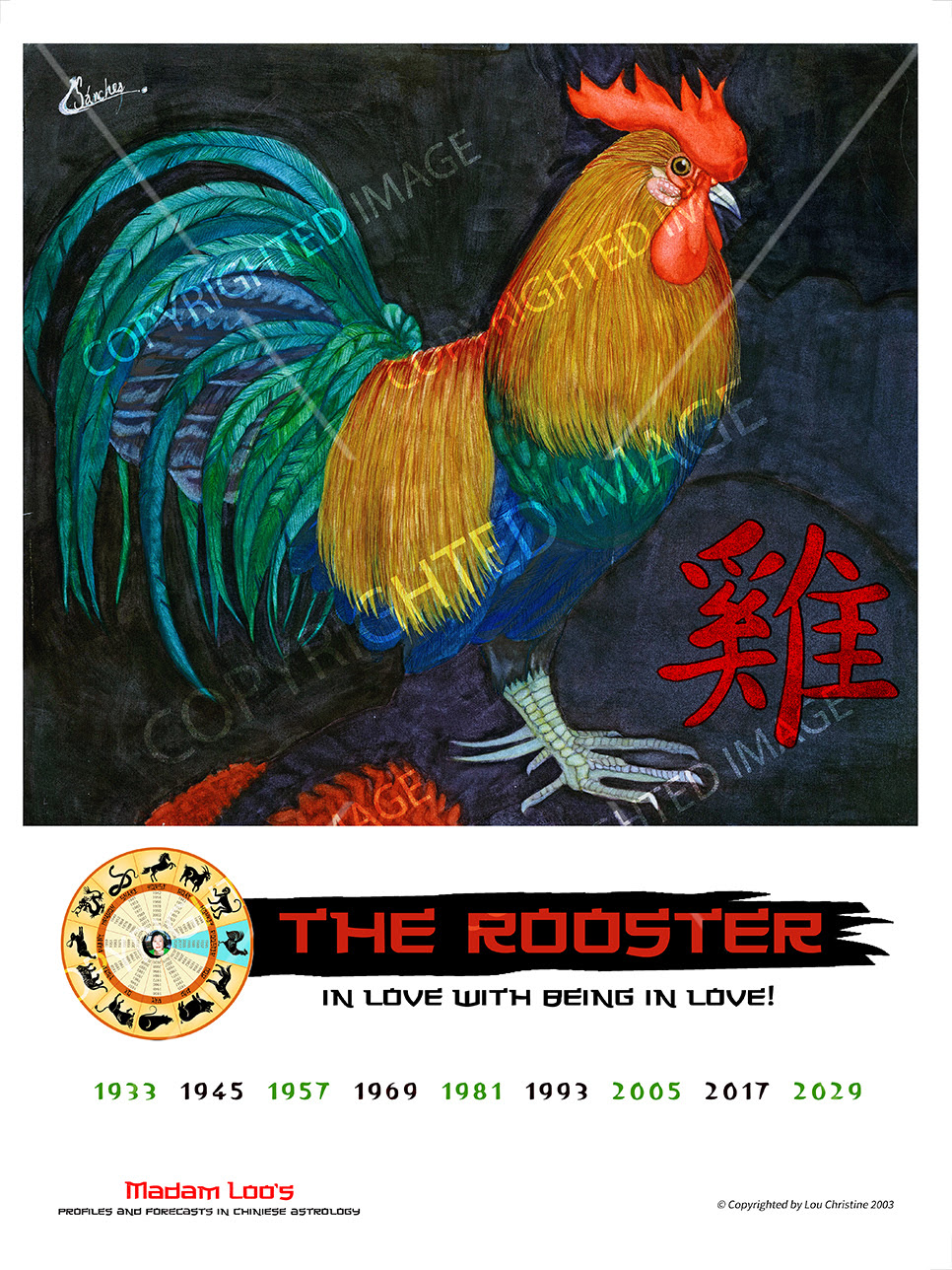 THE DOG (22.5″ X 30″)

THE PIG (22.5″ X 30″)


THE RAT (22.5″ X 30″)


Take advantage of the initial Madam Loo offer receives in addition to the print:
1) Madam Loo's widely-sought-after yearly forecast for Your sign, for the Year of the Ox 2021, commencing February 12.
2.) Plus! An in-depth profile of a sign of your choosing.
3.) And! A unique summary of one's Eastern & Western sign combined i.e. Aries-Rat etc.
(Profiles and Forecasts will be sent electronically) To order contact: [email protected]/


All images are 22.5″ by 30″ (unframed). The initial offering is limited and available here in San Miguel along with a sampling that can be mailed to anywhere in the States.
Pick up here in San MIguel is $40 USD. Priority Mail to the US. is $56 USD.
Your Club welcomes ZIRANDARO GOLF Par-3 course. Zirandaro Residencial & Golf San Miguel Allende 415 155 9800
Enjoy the 9-hole challenging course. In order to play at Zirandaro all golfers must carry a recorded handicap.


VIP Club Cardholders may bring one guest and get 10% off green fees for themselves and a guest. 500 pesos for 9-holes and 700-pesos for 18-holes. VIP Club members are also entitled to 10% off PRO SHOP items paying cash or credit card.
(Zirandaro's restaurant has yet to officially join but has shown interest at being part of the club.)
Your VIP Club welcomes ASADO DE CAMPO, 415 688 5060, Noon – 10:00 pm dailyKm. 5 carretera San Miguel – Dolores 37765 San Miguel de Allende


Max and Maru are your hosts at this newly decorated indoor and outdoor restaurant (formally Bastide) Asado de Campo has received rave reviews for their roasting techniques in a charming atmosphere just outside town.


VIP Club members may take 15% off when paying cash or 10% when paying with a credit card.
MAJOR ANNOUNCEMENT BY SKYMED AIR EVACUATION SERVICES!
SkyMed Medical Evacuation Plans, a VIP Club participating service, recently announced members can add the Covid – Transportation Option (CTO) to their policies. There's an additional cost and it's available on current SkyMed plans, renewals, and for new members who spend time in Mexico.
VIP Club Cardholders receive generous extensions on policies when signing up with SkyMed! For detailed information and costs contact Sarah Ash SkyMed Team Leader Mexican Cell: 415-125-3537
BIG NEWS! BAJIOGO AIRPORT SHUTTLE SERVICES
San Miguel's premier transportation, tour, and car rental agency. 415-185-8665 (Sanitary, safe, insured and punctual)


BajioGo is employing 9-passenger vans for private service. Your party can consist of 1 – 9 passengers. The reg price is $90 USD for door-to-door service, to-or-fro Queretaro or Leon. VIP MEMBERS PAY $70!

For Mexico City, the reg price is $300 USD for door-to-door service in a private van. VIP CLUB CARDHOLDERS PAY JUST $220 FOR THEM AND THEIR PARTY UP TO NINE. (All must be going to the same address and all will be required to WEAR A MASK during the entire trip! No mask, no ride!)

ZUMO

Bazaar Moving Sale by appt only: 415-688-1038
just in time for the holidays. designer silk and linen fabrics for pillows, upholstery, clothing, drapes and more.

Your VIP Club wants to acknowledge VIP Club participating gallery, Galeria Isamal's celebrating their 28th year featuring fine art here in San Miguel. Britt & Henry and their merry artists are at a new location on Jesus #25.

Big shout-out to Cynthia Claus on the publishing of her third book!

Cynthia Claus – Author www.cynthiaclaus.com
[email protected]
YouTube reading from Lifetime at San Miguel Prose Cafe
Available on Amazon, Kindle, Audible and iTunes.
Big shout out toward Blues-man, Paco Rivera, regarding his recently published solo album "Rakuun (No hay diferencia)" Paco is the dynamite frontman for San Miguel's favorite rythm and blues band, Pila Seca. AVAILABLE: itunes, Spotfly & Deezer!
In case you missed our last flash we welcomed NEOPOLITAN PIZZA, Julian Corillio, Col. Guadalupe, 415-121-7249,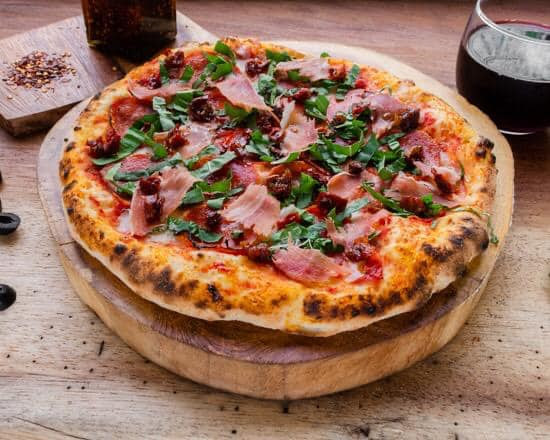 Your Club also welcomed BANANAS, Salida a Celaya #6, 415 690 1168, open daily  10:00 – 10:00 pm.
Your VIP Club welcomed ZENTENO BISTRO CAFE. Salida a Celaya, #10 C.


Please consider checking out our Facebook page to see our latest daily posts at: https://www.facebook.co/VipClubSanMiguel/
YOU LIKE THE FOOTBALL?
YOU LIKE TO SEE MORE GAMES?
YOU LIKE THE FOOTBALL IN ENGLISH? Call 415-120-0200 Satellite and Streaming services.

GAS PROVIDENCIA


It's going to get chilly. Don't get caught being short on gas. Call the truck direct 415-109-5357. Gas Providencia has upped the discount for VIP Club Card holders to 65 centavos off each litro (min 1000 pesos) Major Credit Cards accepted.
Still time to get into the sweepstakes: YOUR CLUB & BAHIA de la LUNA, Oaxacan, seaside resort wants to give a VIP Club member a week for two at their fabulous rustic, beach-side getaway.
All members have to do is email [email protected]/ with their name, card # and date of expiration, that's printed on the back of the card. All members in good standing as of last September are eligible. Only one entry per card, Dude.


BAHIA de la LUNA's a gem of a beachside resort, very private, rustic, situated in the midst of natural beauty with a creative restaurant serving breakfast, lunch and dinner. Bahia de la Luna is San Miguel owned and operated located in the State of Oaxaca https://www.bahiadelaluna.com/eng/
The prize is for free-lodging, for six nights and seven days for two, with usage of all the resort's amenities (Kayaks, snorkel, floats etc. including two complimentary massages.)
The drawing takes place, December 31st. Winners will be notified by email and their names posted in the next newsflash. Blackout periods are in vogue (Dec 20 – Jan 7 — Two weeks during the Easter holidays.) The Prize must be claimed in one year.
HANK'S NEW ORLEANS CAFE & OYSTER BAR


THE RESTAURANT

CHILL


BERLIN BAR & BISTRO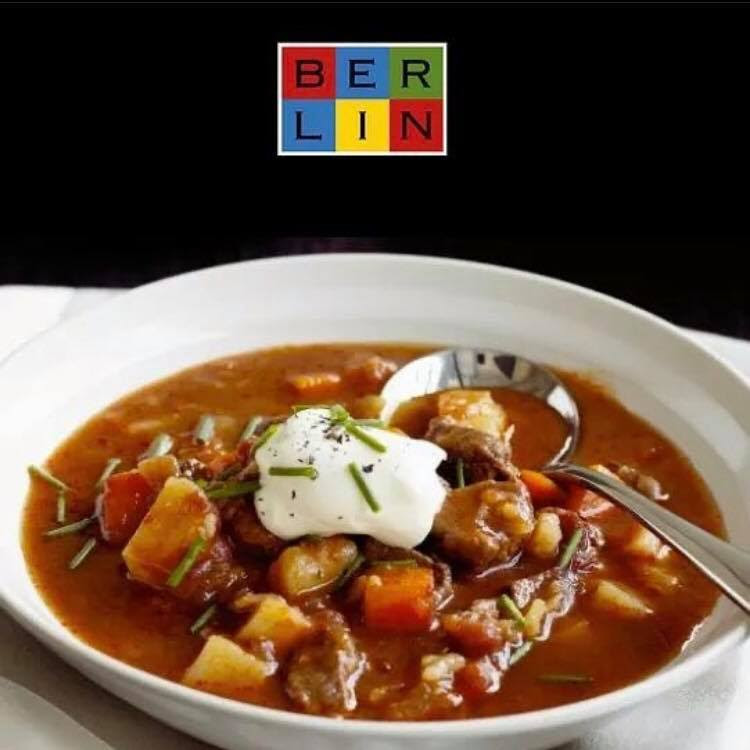 BUENOS AIRES BISTRO

Please give if you can. Feed the Hungry is accessible on PayPal.
Lastly, during these difficult times your Club wants to wish all a Merry Christmas! Many are existing under tremendous pressures. Try and be supportive and be kind!
R. I. P. Dave Dawes
Get Better: Raul Garcia
Thank you for your continuous and loyal support.
You San Miguel VIP Club